Juventus sold over half a million t-shirts to Ronaldo .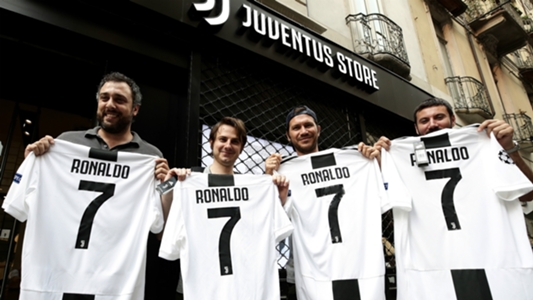 Juventus's Fans when they bougth the new cristiano ronaldo's juventus shirt .
Juventus contracted Ronaldo from the Spanish Real Madrid for four years, compared to 105 million euros.
The British daily said that Juventus had sold 520 thousand T-shirts for the new star Cristiano Ronaldo during the first 24 hours of joining.
The media compared the figure to Juventus sales during the 2016-2017 season, with the Italian club selling 850, 000 t-shirts to all players, while it sold 520 thousand t-shirts on the first day of joining the team.